There's a lot of chatter and noise at the moment isn't there?
I'm sure you've noticed.
I have been finding it quite tiring. There is so much to process, so many voices, and a whole lot of pain. It's taxing as we try to navigate our own emotions while continuing to lead our teams.
So how do we serve people at these times?
As I was reflecting on this last week in relation to how I serve my team, I felt there were three priorities I need to have as I seek to be a Christ-centred servant leader at this time.
Priority #1: Listen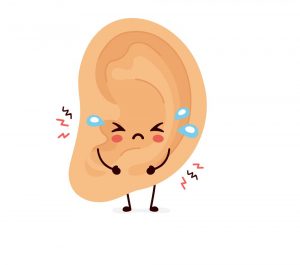 It sounds so easy, doesn't it? But it's hard. Perhaps particularly hard for leaders. We want to be solution-based. However, we often jump to conclusions before we've really heard what someone is saying. I believe the art of listening is more critical now than ever. We particularly need to listen to those who are expressing their pain. Be it grief and pain relating to sickness, death, or loss of work emanating from Covid-19, or relating to the global protests in the aftermath of George Floyd's murder.
As we listen, we need to prayerfully reflect. Often I find I don't have the answers to people's pain. But, when I listen to their story, it changes me, challenges my assumptions, and breaks my prejudices.
Priority #2: Lament
I've read a few articles recently that highlight the forgotten spiritual discipline of lamenting. Lamenting is not wallowing in self-pity. Rather, it's recognising how powerless we feel in the face of overwhelming grief. Lamenting seeks to find expression to the unanswerable questions that arise through human suffering. When we lament, we recognise our frailty. In lament, we can seek to identify with the pain of others. And we can also lament our own guilt; that as a member of the human race we share responsibility for the unjust suffering of others. Lamenting aids confession… and should lead to repentance, reconciliation and restitution.
And it's so much more.
I'm going to try a spiritual practice this week – perhaps join me in it. I'm going to read Lamentations through the eyes of different people. Maybe a Covid-19 patient in Brazil, a victim of police brutality in America, or an unemployed township resident in South Africa. And I'm going to ask the Holy Spirit to help me lament their pain and teach me how to confess my guilt… leading me to what true repentance might look like.
Priority #3: Lean into God
Thankfully, as Christ-centred servant leaders, our listening and lamenting bring us to a place where we can find hope. True hope.
Psalm 124 is a relevant psalm. In the face of Israel facing insurmountable obstacles and ferocious enemies. David effectively says 'thank goodness we know the Lord'… and ends his song with the words:
Our help is in the name of the LORD, the Maker of heaven and earth. (Psalm 124:8).
One critical thing I've been learning through my own times of grief and lament is how important it is to ask the right questions. These focus less on why questions and more on what and how. For example, what do you want me to do Lord? Or, how do you want me to respond?
His responses to these questions are often intimately unique.
I find that God answers these questions because He desires for us to serve others. And once we receive an answer, it will require obedience. This will probably mean stepping out of our comfort zone. I find this is often the outcome when I lean into God and place my ear against His heart. But when I'm operating from this position, then He will equip me with both the compassion and strength to serve those who are suffering.
Three simple priorities that I need to imbibe to lead at this time.
Listen, Lament, Lean into God.
I know this isn't an exhaustive list. But at least it gives me a starting place for today. A filter to help me face the noise and seek to embrace the season, difficult as that may seem.
If you are facing the challenges of grief and loss, then please consider getting hold of my free Ebook from the links below: Facing the Future We Didn't Choose.