In my recent article for the NGO Whisperer Magazine, I seek to unpack some of the challenges of how to handle grief and loss in a digitally connected world. Does social media compound grief? Or can it be a place where we experience comfort and compassion? The article draws from my own experience of loss and grief which I've written about in my books: Grief and Grace and Facing the Future We Didn't Choose. Click here for purchasing options.
Please scroll through my article below which has been reproduced with permission.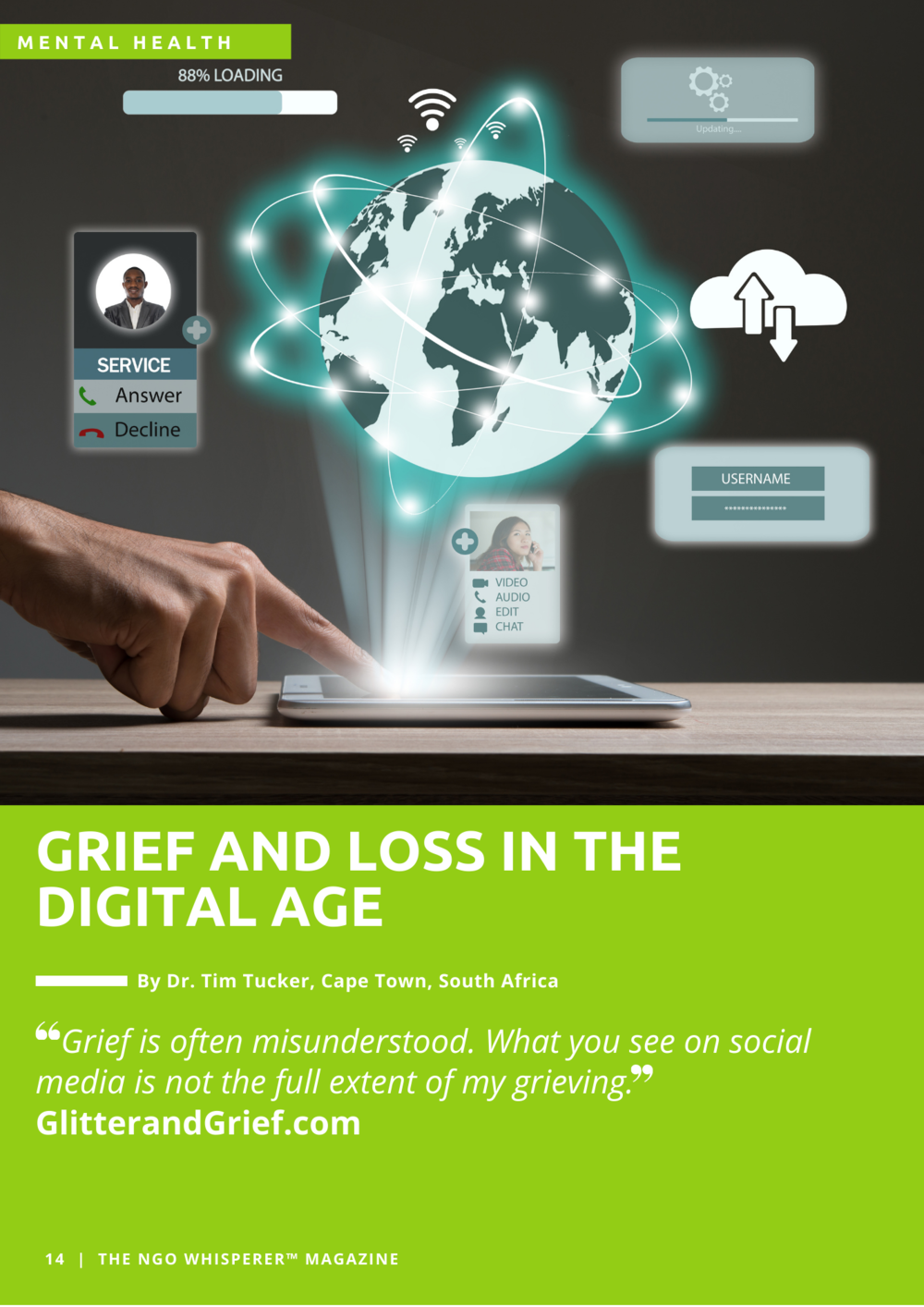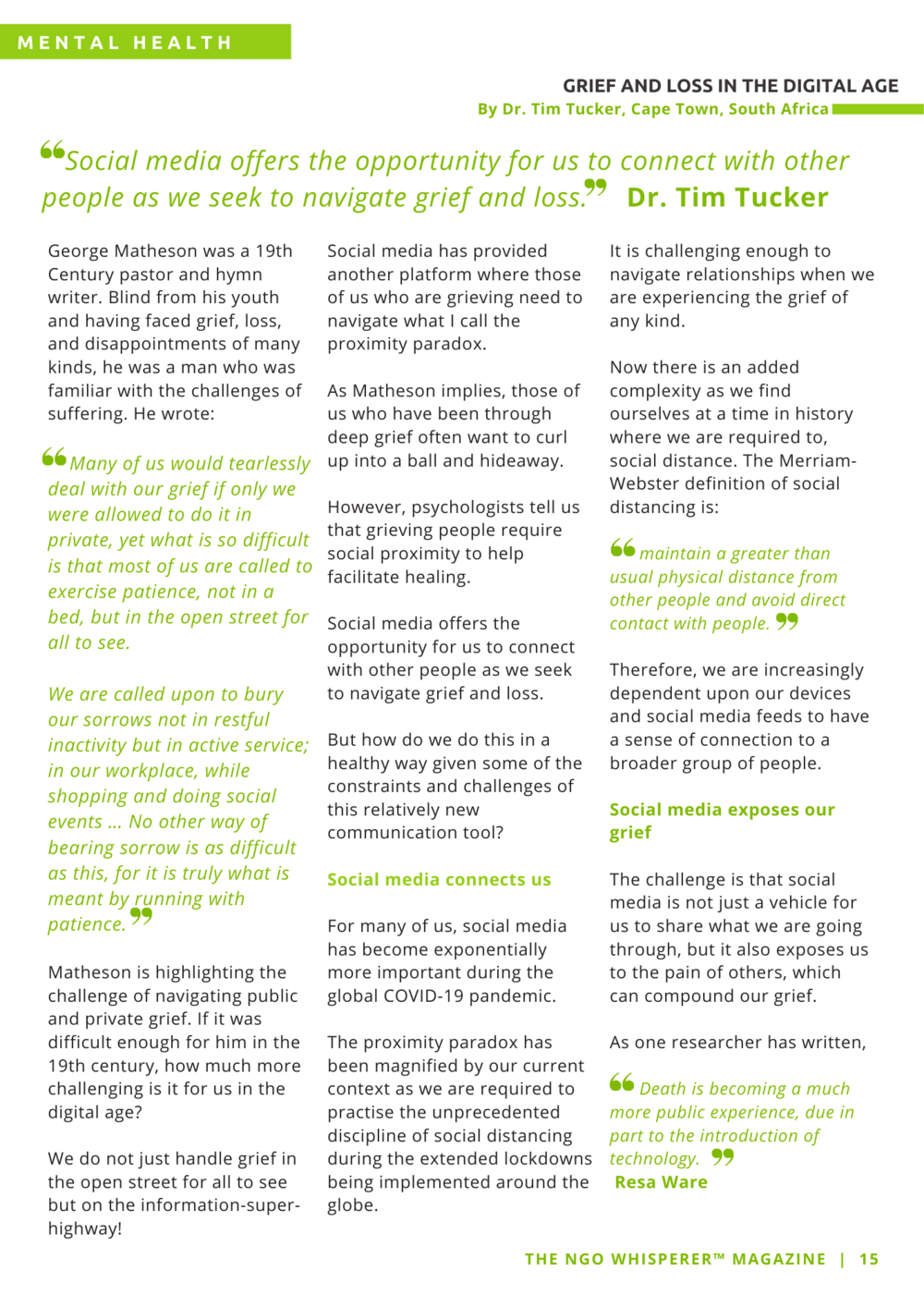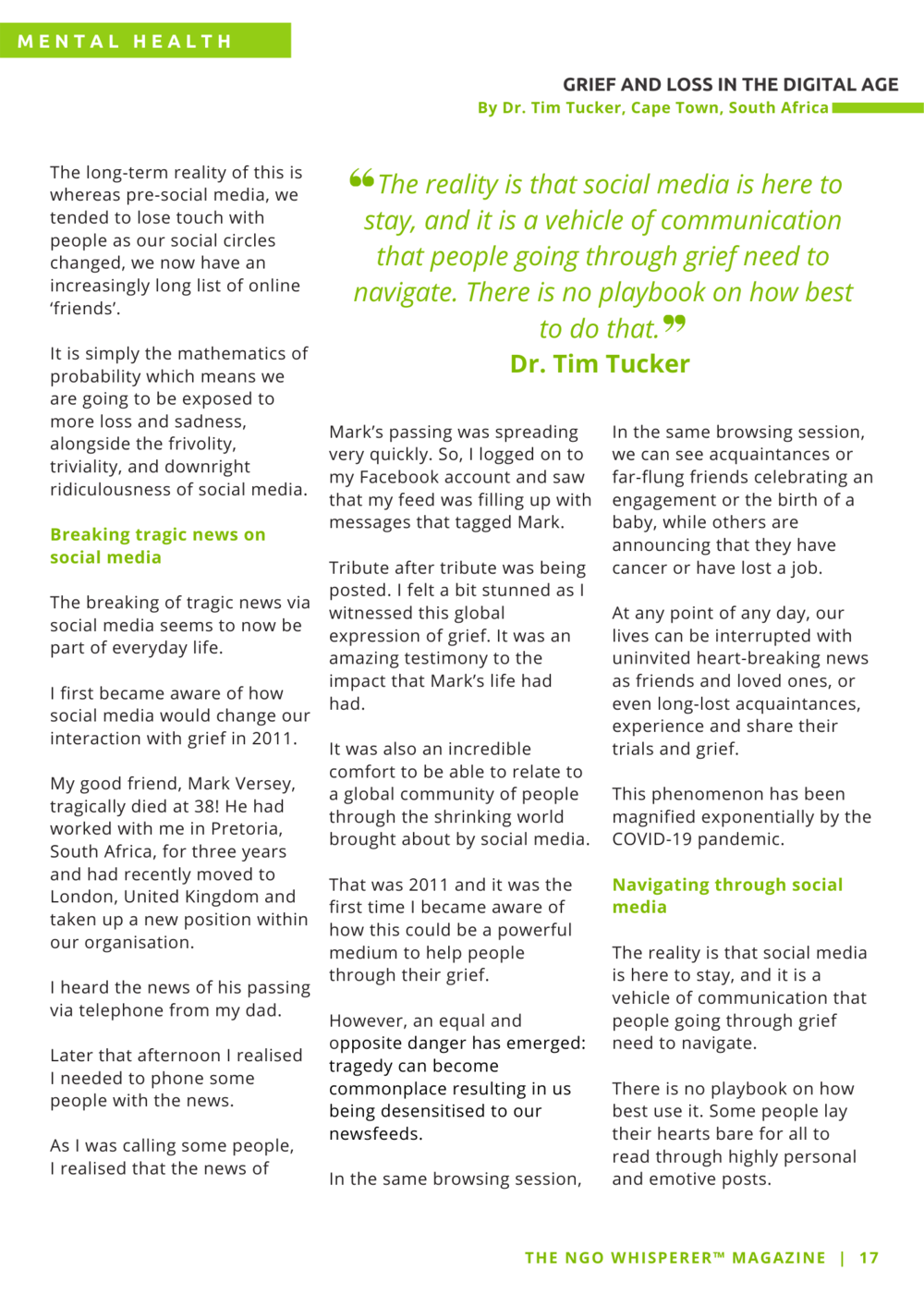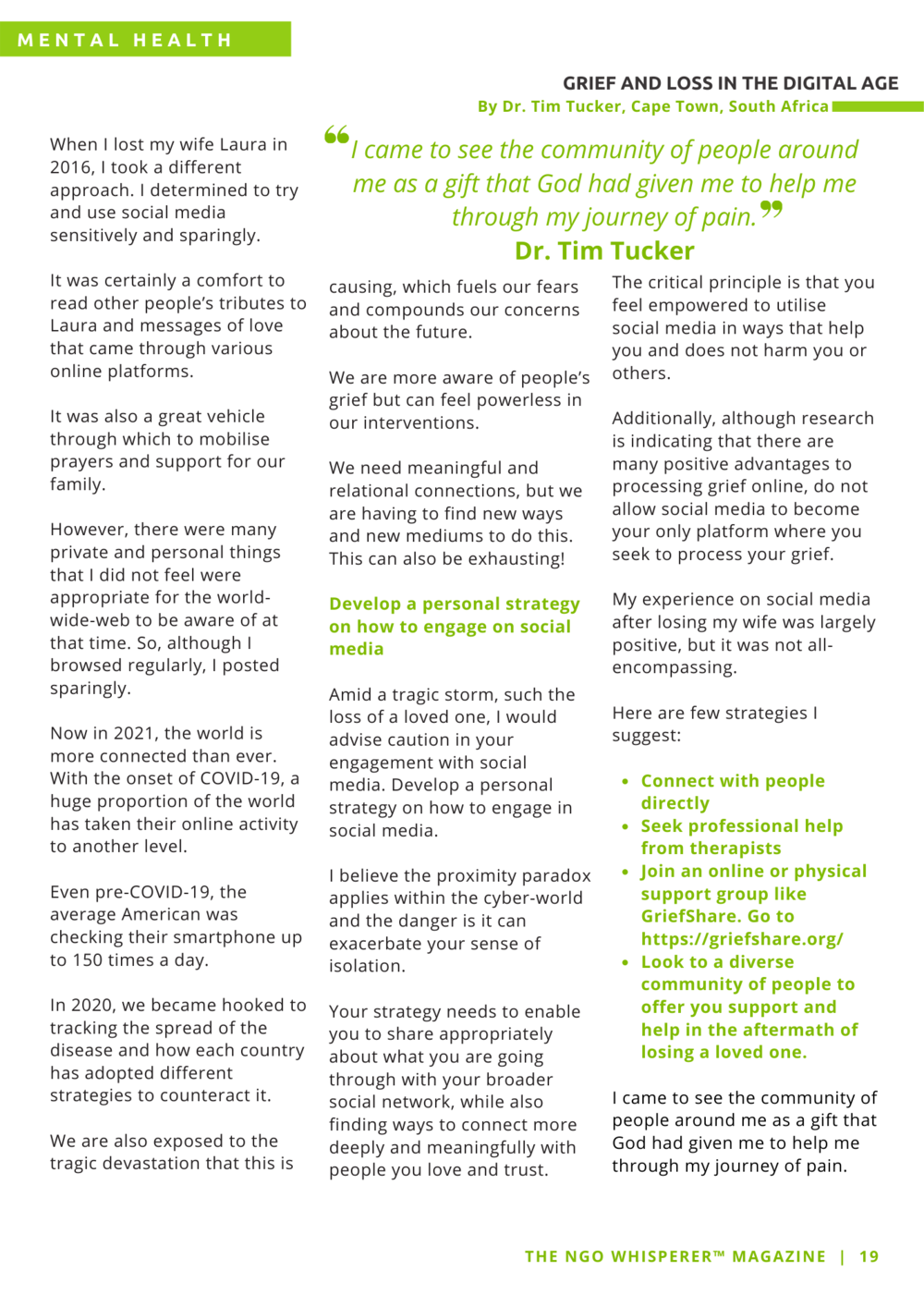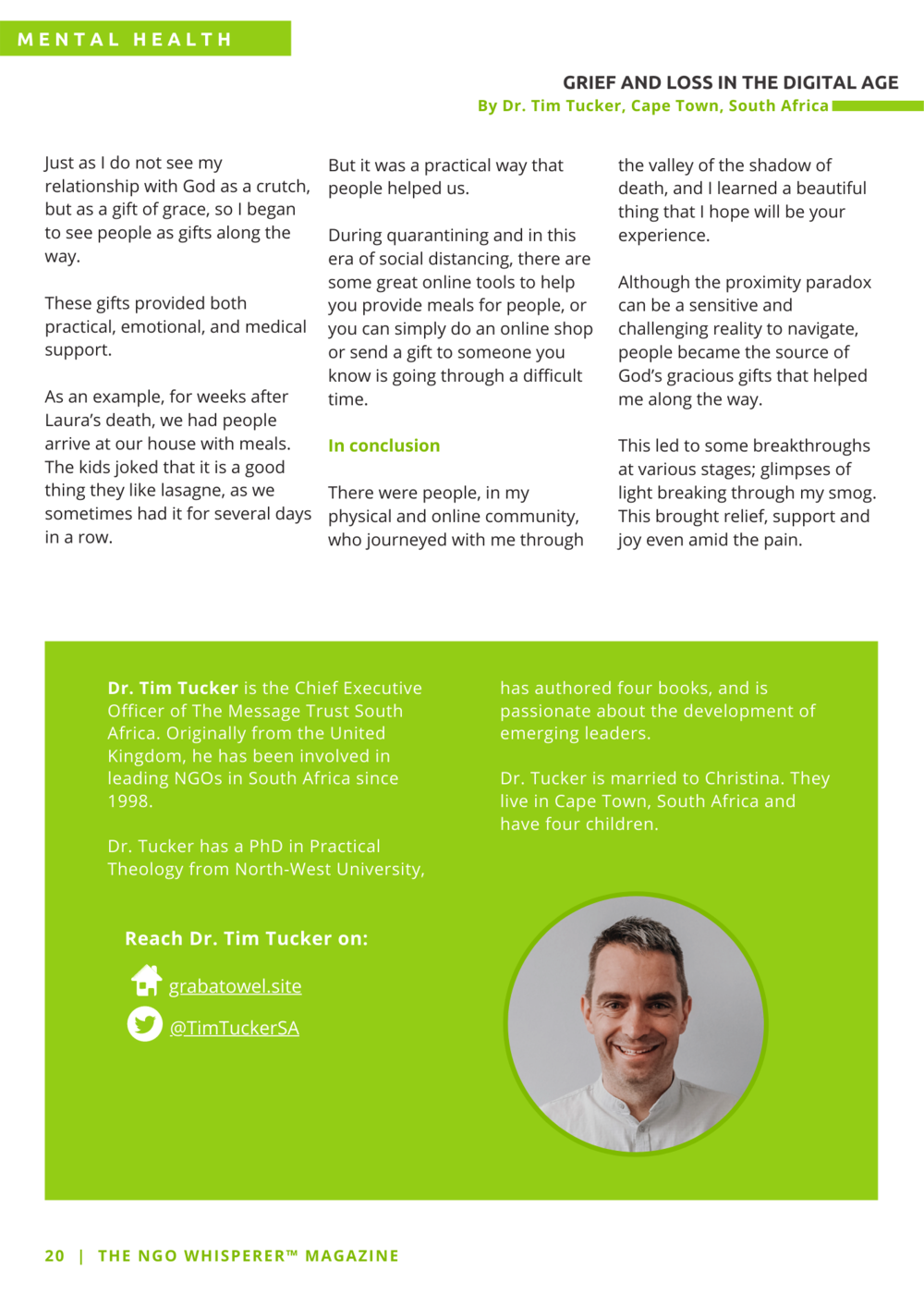 The NGO Whisperer™ Magazine, along with The NGO Whisperer™ Show are online platforms for the nonprofit sector that bring you industry best practice on key trending topics, as well as celebrate men and women who are positively impacting the lives of people in their communities and across the globe.
To subscribe to the magazine go to https://ngowhisperer.com/magazine
#ConnectingPeople #RaisingFunds #ImpactingLives